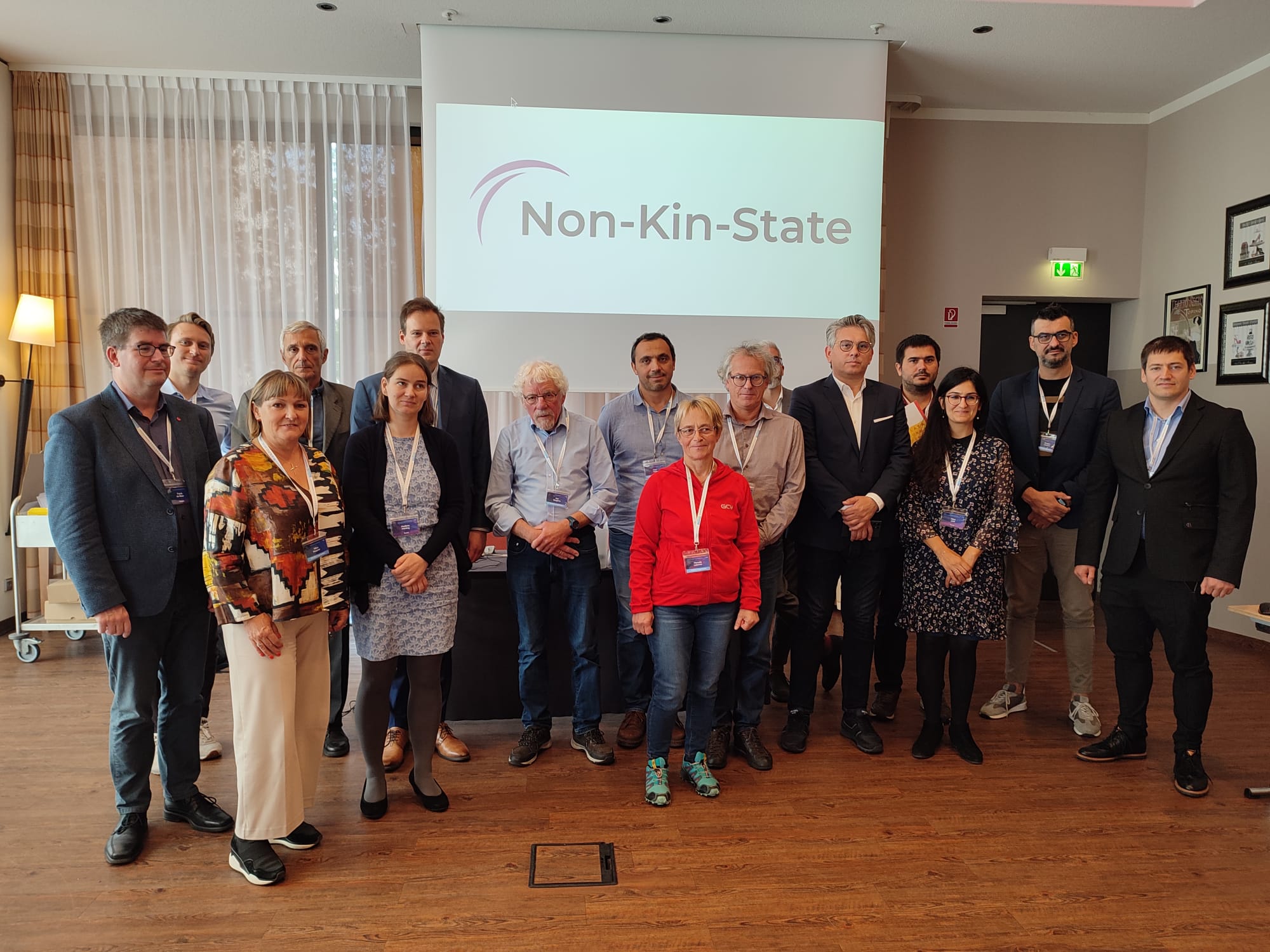 Meeting of the Non-Kin-State Working Group at the FUEN Congress in Berlin
This year's FUEN Congress, which took place from 29 September to 2 October in Berlin, once again offered days full of events. In addition to the opening on Thursday, enriching panels and debates, a delegates' assembly and elections, the congress also enabled FUEN's working groups to get together.
The Non-Kin-State Minorities Working Group met on Friday 30 September, where the member organisations present at the congress came together with coordinator Arvid Marten and the group's spokesperson Bahne Bahnsen.
Bahne Bahnsen started by welcoming the working group and talking about the annual meeting in Velingrad in August. Arvid Martens then presented the aftermovie of the meeting, which will soon be available on the Non-Kin-State website. Among the participants was also Asan Molla, from the Pomaks in Bulgaria, who were the hosts in Velingrad. He expressed great pride in the visit and was especially pleased with the attention it had brought to the minority. Similarly, Bahne Bahnsen emphasised that visiting small minorities is very important.
After summarising this year's annual meeting, all participants directed their attention to the annual meeting in 2023. In a vote, a majority of the working group voted that next year's meeting should take place in Rome, Italy. However, further planning and financing have not yet been decided.
Next, the member organisations present introduced themselves and Pier Bergsma, Ried fan de Fryske Beweging, who is retiring after 12 years, took the opportunity to report on his work and on the situation for the Frisians, especially their language. This point initiated a discussion on minority languages. Bergsma stressed that children and young people are important in keeping the Frisian language alive. This could be achieved, for example, through language teaching throughout the school years. Sterica Fuduela from the Aromanian community in Romania mentioned the potential that minorities provide in the field of business. The role, or rather the absence, of minority languages in the health system was addressed by Òscar-Adrià Ibàñez, Plataforma per la Llengua, who referred to the situation in Catalonia.

At the end, the website of the Non-Kin-State Working Group was presented by Arvid Martens, who also stressed that the website would hopefully contribute to the promotion of the Non-Kin-State minorities.