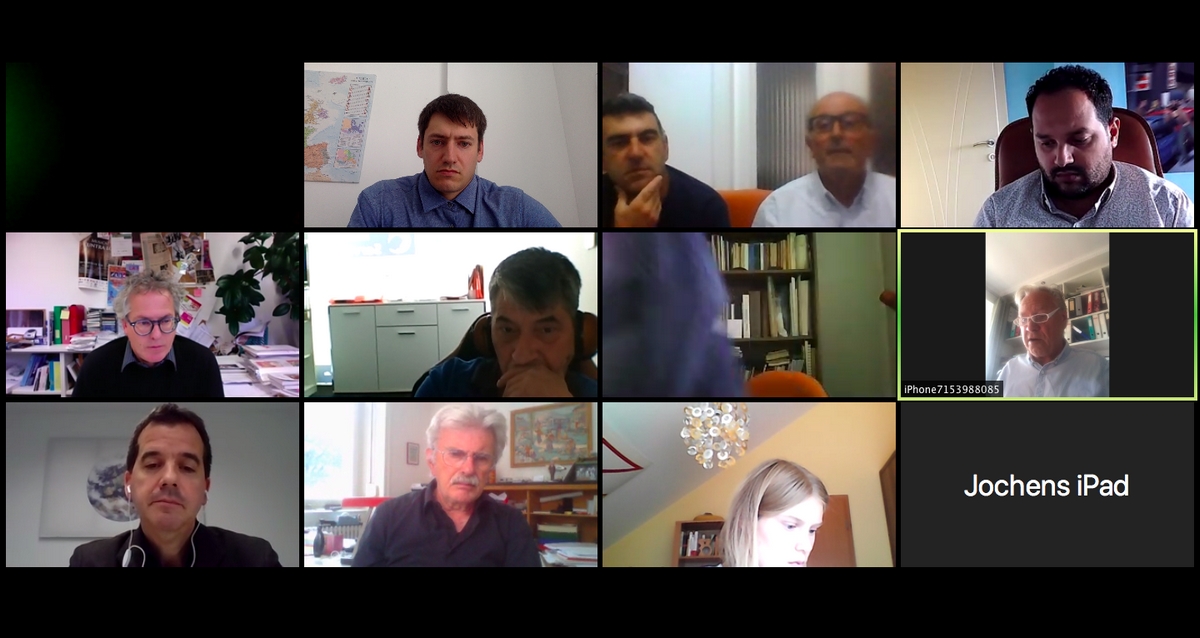 The Non-Kin-State Working Group made preparations for their Annual Meeting via an online meeting
For the European minorities without a kin-state it is important to talk to each other, but it is also important to become politically proactive – said acting Speaker of FUEN's Non-Kin-State Working Group, FUEN Vice President Bahne Bahnsen at the online preparatory meeting of the group on the 1st of October. He pointed out the importance of the Minority SafePack Initiative, which will be presented at a Public Hearing in the European Parliament this week as a tool which could provide substantial help for minorities without a mother country. This is why he feels they must consider beforehand how they would act once the MSPI has been adopted.
The members of the working group will soon have the chance to debate this topic, as it has been decided that the Annual Meeting of the Non-Kin-State Working Group will also take place online at the end of November or beginning of December and it will focus on the topic of language loss and the disappearance of languages.
Representatives of nine minorities (Basques in Navarra, Yenish in Switzerland, Ladins in Italy, West Frisians, East Frisians, North Frisians, Roma in Northern Macedonia, Arman Community in Bulgaria, Pomak in Greece) took part in the preparatory meeting.
The working group's coordinator, Arvid Martens informed the members on FUEN's ongoing and future projects, including the FUEN Assembly of Delegates, which will happen online on 24 of October and the event coming at at the end of October, "Minority Protection and Ethnic Groups Rights in Central and Central Eastern Europe".
The representatives of the Pomak minority in Greece were welcomed as new members of the working group, and the Basque region of Navarra was also represented for the first time in the working group. All participants shared the challenges they have to face but also their successes. The project entitled European Route of Frisians was also presented at the online meeting.