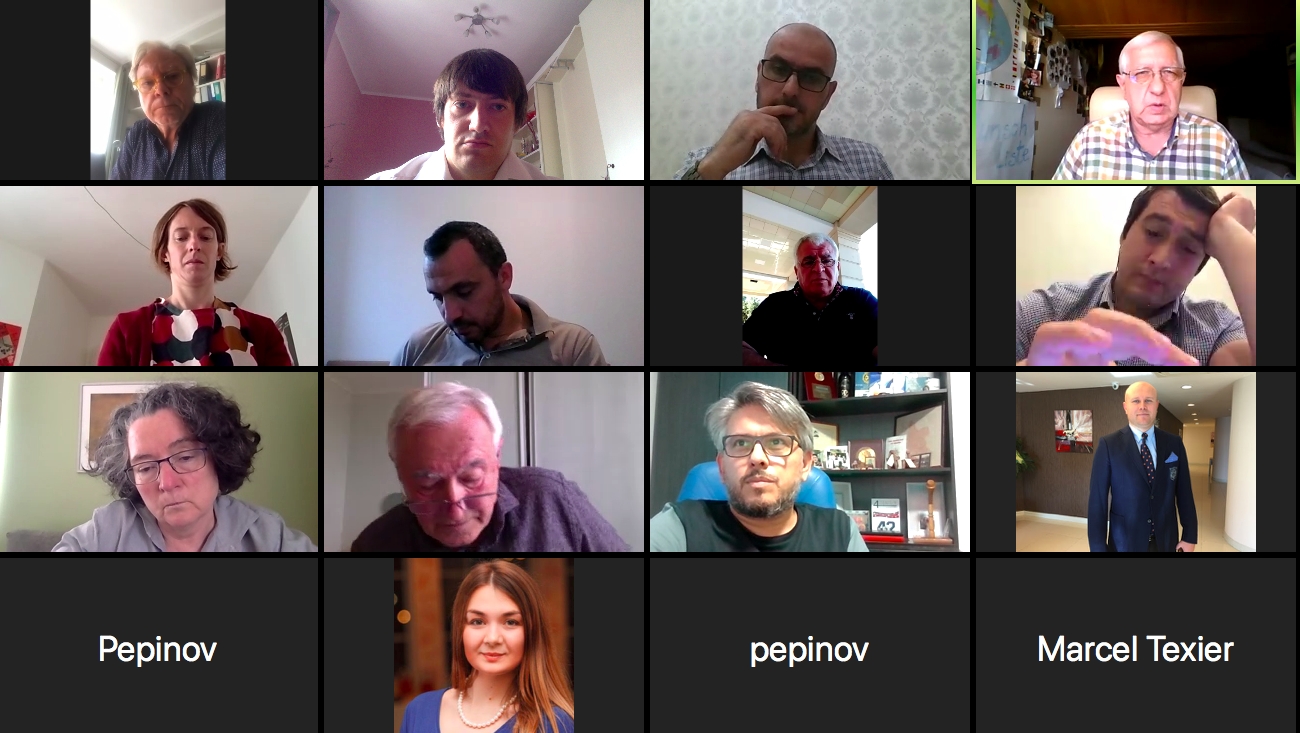 Minorities without a Kin-State discussed COVID-19 related problems at their Working Group's first online meeting
13 representatives of ten different minorities without a Kin-State (North Frisians, Ruthenians, Bretons, Aromanians from Romania, Aromanians from Serbia, Pomaks from Bulgaria, Crimean Tatars, Meskhetian Turks from Azerbaijan, Meskhetian Turks from Russia, Lezgins from Russia) joined the first online meeting of FUEN's Non-Kin-State Working Group on Wednesday, 8 July 2020. The meeting was presided by the Speaker of the Working Group, FUEN Vice President Bahne Bahnsen.
The main focus of the meeting, organized by Arvid Martens, coordinator of the Working Group, was the current situation of these minorities, reports of the participants regarding the situation of the minority and organization, planned activities during and after the COVID-19 pandemic, and also the challenges they faced and the successes they had.
The activities of many minority organizations were severely affected by the pandemic, with events, including congresses, conferences and festivals cancelled or postponed to autumn or even next year. Some minorities were hit hard by economic difficulties and increased unemployment, even their co-nationals working abroad lost their jobs and had to return home. During the meeting it was interesting to see how governments reacted differently to similar challenges: while in France all televison programs in Breton language were cancelled during the pandemic, in North Macedonia tv programs in Arman increased to three hours per day.
But this period also brought some exemplary solidarity and charity actions, and increased interest in online education, time for self-evaluation, new programs and an increased online presence. For example the Arman community of Romania celebrated the Arman National Day (May 23th) online with a 12 hour live with discussions about the history with the whole diaspora, poetry and live music. The show was watched by more than 200 000 people.
Bahne Bahnsen announced that the Annual Meeting of the Non-Kin-State Working Group will also take place online. He proposed to invite experts to talk about the extinction and assimilation of minority languages and communities and ways to stop this from happening.