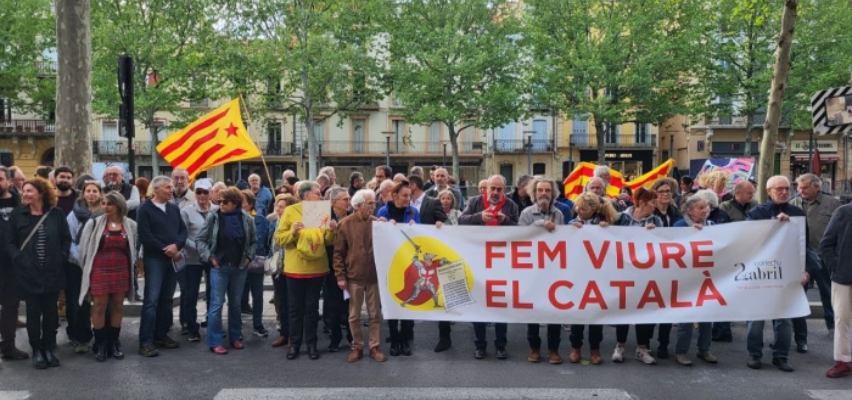 French before Catalan: Court makes disappointing decision against regional language
In the municipal councils of Northern Catalonia, France, Catalan is to be given secondary status in future and French is to be used first and foremost. This was recently ordered by the administrative court in Montpellier in its ruling – a violation of the European Charter for Regional or Minority Languages, according to the organisation Plataforma per la Llengua, which campaigns for the Catalan language and culture.
The region of Catalonia is located on Spanish and French territory. The ruling concerns those local councils in northern Catalonia that belong to France. Until now, the local councils of Elna, Portvendres, Tarerac, Els Banys and Sant Andreu de Sureda have proceeded in such a way that the Catalan language was used in the meetings with consecutive translation into French. The court now wants to put a stop to this. The argument is that the use of the language is unconstitutional because it violates the "primacy" of French.
Our FUEN affiliate Plataforma per la Llengua is outraged by the process and calls on the French government to ratify the European Charter for Regional or Minority Languages (ECRML) and make Catalan the official language in Northern Catalonia. It also points out that, at the same time, the French Constitution states that the "regional languages" are the "heritage of France". However, the survival of this linguistic heritage cannot be guaranteed if its teaching is not publicly ensured and if no right inherent in the maintenance of this heritage is guaranteed, says its press release of 11 May 2023. The Court's order also goes against the Oslo Recommendations, promoted by the OSCE, relating to the language rights of national minorities, which states that elected officials must be allowed to use their own language and that this right must be guaranteed.
"FUEN is deeply disappointed by this ruling, which is a major step backwards for the linguistic rights of minorities. This case proves that language rights should be guaranteed in such way in the whole of Europe that they could not be taken away by simple court rulings. This is why FUEN will keep working for a European framework for the protection of minority languages and cultures, and why we think that the EU should adopt and enforce the provisions of the Minority Framework Convention and the Language Charter", says FUEN President MEP Loránt Vincze.
Photo source: plataforma-llengua.cat