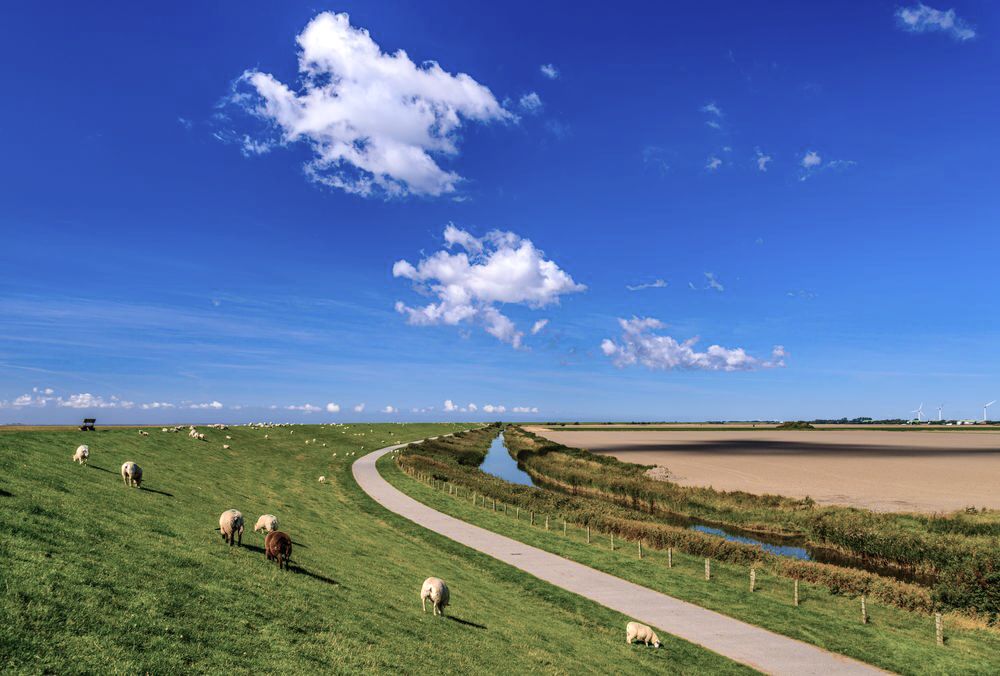 Europe as a guest in Dagebüll: Annual Conference of the Non-Kin-State Working Group
The picturesque town of Dagebüll/Doogebel in North Frisia (Schleswig-Holstein) is known as the gateway to the North Sea islands, at least in Germany. Now, for three days, it will also become the gateway to Europe: from 18 to 20 November, the annual conference of the Working Group of Non-Kin-State Minorities will take place there. The North Frisian hosts themselves belong to this group and welcome around 20 participants from various European minorities – representatives of the Ladins, Roma, Sorbs, Aromanians from Romania and Pomaks from Bulgaria are expected, some of whom will be connected via an online live stream.
In addition to numerous working sessions, the programme of the annual conference also includes insights into North Frisian culture: a visit to the Hans-Momsen-House as well as an excursion to the island of Föhr and the Frisian Museum there will give the international guests vivid impressions.
How can tourism contribute to preserving the language of a minority without a kin-state? This question will be the focus of the annual conference. "We hope for a lively exchange of best-practice examples among the participants, so that in the end everyone can bring ideas home with them," says Bahne Bahnsen, FUEN Vice President and himself a member of the Frisian minority and spokesperson for the Non-Kin-State WG. Another topic is the current situation of the participating minorities, especially regarding the effects of the Covid 19 pandemic.
"At our annual meetings, we visit one minority at a time with the aim of getting to know each other, having a fruitful dialogue and strengthening their ties," explains Bahne Bahnsen. He is grateful to be able to welcome the minorities without a kin-state to his home in North Frisia this year and to present the culture of the mainland and island or the Hallig Frisians to them.
The meeting can be followed via a zoom live stream from 16.30-19:00 CET on Thursday, 18.11.2021, and from 9.00 to 11.30 CET on Friday, 19.11.2021.
The Non-Kin-State WG operates under the umbrella of FUEN (Federal Union of European Nationalities), which represents the interests of Europe's autochthonous national minorities, nationalities and language communities. FUEN currently represents more than 100 member organisations from 35 European countries.